Preface by Dr. Heinz Maurer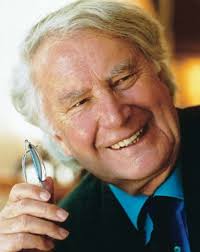 Skin care is a basic human need: it starts with cleanliness. Besides the hygienic function, washing has also an integrative social role in modern society. Thus, it has seemingly become a self-evident necessity in everyday life. This fact poses considerable problems for a large group of people.
My primary motivation for the development of sebamed was my experience in the Dermatological department of the University of Bonn in the 1950ies. At this time a soap prohibition for patients with skin diseases was a hardly tolerable stress, which drove my search for a solution. First successes with soap-free tensidic wash products encouraged me to carry on with the development of a preparation for the cleansing of problem skin.
The result was the market introduction of sebamed Cleansing Bar in 1968. This created a new category, in which sebamed is still the market leader after more than 30 years: medicinal skin care. While initially only persons with skin problems benefitted from this innovation, which rendered the soap prohibition obsolete, an altered view on skin care developed with time within the whole population. Skin care as a means of keeping the skin healthy and prevent skin diseases is coming increasingly into focus. Additionally a growing number of people encounter skin problems as an untoward side effect of the regular use of increasing amounts of products which impair or damage the physiological skin functions.
It is my aim to continuously optimize the efficacy and tolerance of sebamed products and adapt them to the state of the art in skin research through close co-operation with dermatologists and pharmacists in the product development and elaboration. To this end sebamed awards the Heinz Maurer Prize for dermatological research on the skin surface and the environment every two years.
The company principle of QUALITY THROUGH RESEARCH which has been the foundation of sebamed products from the very beginning, finds its expression also in the large number of scientific publications which are summarized in this brochure to give the reader an objective impression of the performance of medicinal skin care with sebamed products.
Related Articles
you also may be interested in the below articles